Our Ultimate Guide to Maternity Shoots: Essential Styling Tips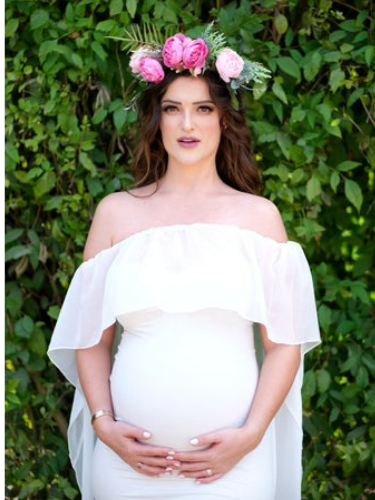 One of the most important natural phenomena that a woman can experience is the magical journey of being pregnant. But pregnancy can go by in a flash, so it's important to remember these moments by capturing them in a beautiful maternity shoot. 
Many people think that maternity shoots are similar to regular shoots; however, it's a different ballgame, especially when choosing your clothes and styling. Maternity styling is much different because you're dealing with a person who is in a different stage in their life and who needs to be comfortable and safe at all times, seeing as they are carrying a tiny human in their womb. 
For this reason, many mom-to-be's should consider buying or renting maternity outfits from reputable retailers who can promise to give you stylish looks while keeping you comfortable. 
If you're planning to have a maternity shoot soon, keep reading. Below are some essential styling tips you should know so you can produce a stunning and memorable photoshoot. Let's get to it!
Tip #1: Flaunt the Bump
The biggest star in your photoshoot is your baby bump, and for that reason, you should let it show. When deciding on what clothes to wear for your shoot, it's important to find one that will help accentuate your baby bump. 
Ideally, maxi dresses, empire waist tops as well as fitted stretchable dresses can help show your magnificent, changing shape, so it's best to choose these types of cuts. 
Tip #2: Choose Timeless Looks
When choosing an outfit, it's a good idea to stick to the classics instead of going with the latest trends. This is because trends come and go, but your personality and style are here to stay. So when we're talking about choosing classic looks, choose looks that express your individuality, allowing your pictures to remain timeless. 
If you're not sure of what to choose, sticking to neutral colours helps, allowing you to keep it simple but still pretty pleasing. Fortunately, there are shops like Lush Bumps that offer timeless, classic, and sustainable pieces for rent and purchase, allowing you to diversify your looks while ensuring you stay stylish and cosy. 
Tip #3: Comfort Takes The Cake
Sure, looking stunning and stylish is vital in the shoot, but remember, you're carrying a tiny human in your tummy. With that being said, you may feel some discomfort throughout your shoot, so it's best to choose outfits that win with comfort over style. 
When choosing comfortable clothes, bear in mind that they should allow you to move freely. Besides that, choose practical and functional outfits that will bring out your maternity glow. Trust us — you want to look like your authentic and comfortable self so you can best remember this stage of your life.
Why It's Best to Wear Maternity Clothes Than Plus-Sized Pieces?
The reason it's better to choose to rent or buy maternity clothes is because these pieces are specifically made for women who are expecting a baby. This means that every curve and fold of maternity clothes have comfort and support in mind, allowing you to move with ease throughout your pregnancy. 
When you buy plus-sized pieces instead of maternity clothes, you end up with ill-fitting and shapeless garments that won't flaunt your glorious baby bump. Besides that, you won't get the much-needed support your body requires during the pregnancy. 
The Bottom Line: Choosing the Right Maternity Clothes Will Breathe In Comfort, Personality, and Timelessness In Your Shoot
As mentioned earlier, maternity clothes provide style, comfort, and support. For this reason, it's best to find the perfect pieces that you'll wear in your maternity shoot. 
Another benefit is the cost savings of renting, as maternity clothes can be a considerable investment if purchased directly and only worn for a few hours for the photoshoot or event.
By keeping our tips in mind, you'll easily find pieces that will work for your body, allow you to incorporate your personality, and put a spotlight on your baby bump. 
Why Choose Lush Bumps?
Choosing maternity clothes can be tricky; that's why it's best to shop for the perfect clothes from a company that knows what they're doing when it comes to maternity outfits. 
Lush Bumps is a retail company that offers beautiful, comfortable, and sustainable maternity dresses that you can rent. We're passionate about sustainability and the environment for generations to come.
So do the sustainable thing and help the environment (and your pocket) and rent your maternity wear.